Get ready to be amazed by the stunning no-makeup photos of Jungkook, the talented K-pop artist from the band BTS. Known for his incredible vocals, dance skills, and songwriting abilities, Jungkook has captivated millions of fans worldwide. But what's even more fascinating is his natural beauty, as these photos reveal a side of him without any makeup. From his sleepy bed-time look to his cute and captivating poses, each picture showcases Jungkook's effortless charm and charisma. So, brace yourself and prepare to be shocked by these 11 Jungkook no makeup photos that are simply breathtaking.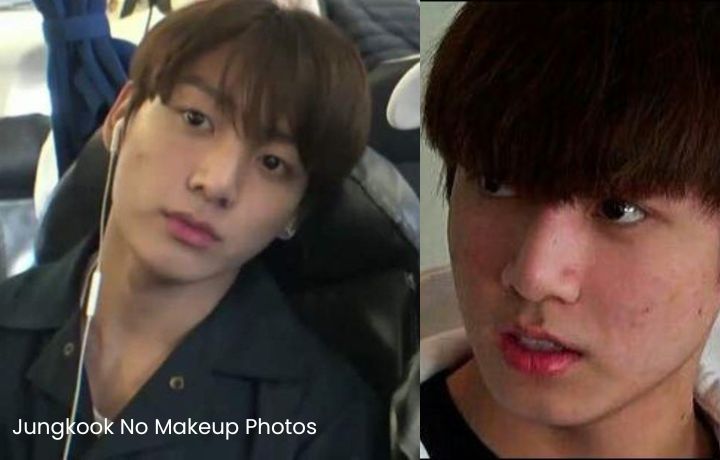 Sleep time Jungkook
Jungkook's no-makeup picture while he's sleeping is the epitome of adorable. With his hair slightly tousled and his face peaceful, he looks like a picture-perfect angel. The image captures a vulnerable and intimate side of Jungkook, showing that even the most famous idols need their beauty rest. Fans can't help but feel a sense of warmth and fondness when looking at this photo, as it reminds them that behind the glitz and glamour, Jungkook is just a regular person who needs to recharge.
The poser
In this no-makeup picture, Jungkook strikes a pose with his eyes closed and earrings on. Despite not having any makeup on, he exudes confidence and style. The artistry and attention to detail in his fashion choices are evident in this photo, showcasing his ability to effortlessly pull off any look. Jungkook's natural beauty shines through, and fans can't help but admire his stunning features. This picture is proof that Jungkook has mastered the art of commanding attention, even in the absence of makeup.
Poker face selfie
Jungkook's poker face selfie without any makeup is an intriguing sight. His serious expression and piercing gaze make for a captivating photo. The absence of makeup allows his facial features to take center stage, highlighting his sharp jawline and prominent brows. This picture showcases Jungkook's ability to convey depth and intensity through his expressions. Fans can't help but be drawn in by his enigmatic aura, making this no-makeup selfie a true masterpiece.
Side profile no makeup
In this no-makeup photo, Jungkook's side profile is on full display. Taken during his younger years, his face appears slightly rough without the aid of any makeup. However, this rawness only serves to enhance his natural charm and attractiveness. Jungkook's flawless features, from his perfectly sculpted nose to his defined jawline, are showcased in this image. It's a reminder that even without the glitz and glamour, Jungkook's beauty shines through effortlessly.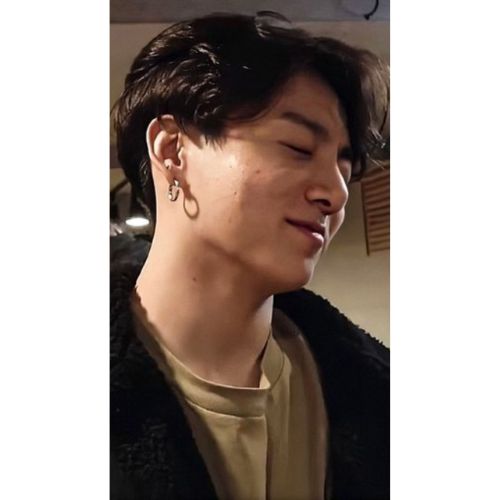 Looking at something interesting
Captured in a candid moment, Jungkook is shown looking at something on a screen. This photo exudes a sense of curiosity and fascination. Without the distractions of makeup, his focus is solely on whatever has caught his attention. The absence of any artificial enhancements allows his genuine interest and intrigue to shine through. Fans can't help but wonder what has captured his attention and be captivated by his infectious enthusiasm.
Good hair selfie
Jungkook's no-makeup selfie on a good hair day is a sight to behold. With his locks styled to perfection, his hair takes on a life of its own. This picture showcases Jungkook's versatility and ability to look effortlessly stylish even when going au naturel. The absence of makeup only enhances his natural beauty, drawing attention to his flawless skin and captivating eyes. Fans can't help but envy his perfectly coiffed hair and admire his ability to look incredible no matter the circumstances.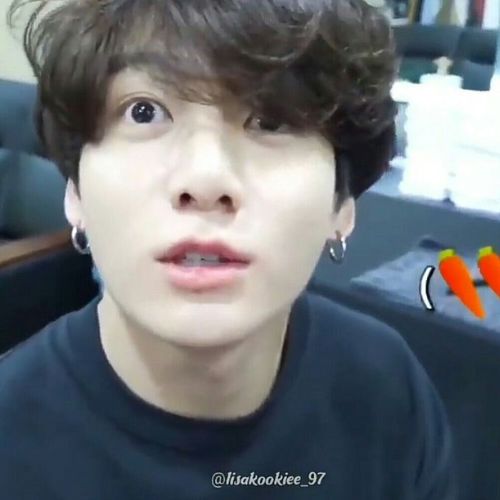 Jungkook live without makeup
In this photo, Jungkook is captured without any makeup while performing live. The sweat on his face serves as a testament to his dedication and hard work on stage. Despite the lack of artificial enhancements, his performance shines through, capturing the essence of his artistry. This no-makeup picture showcases Jungkook's passion and commitment to his craft, reminding fans of his unwavering dedication to delivering breathtaking performances.
Listening to some good music
Caught in a moment of relaxation, Jungkook is seen listening to some good music. This photo exudes a sense of tranquility and peace. Without any makeup, his face appears fresh and radiant. The absence of any artificial enhancements allows his natural glow to come through, making him look even more appealing. Fans can't help but feel a sense of serenity when looking at this picture, as it captures Jungkook's ability to find solace and joy in the simple pleasures of life.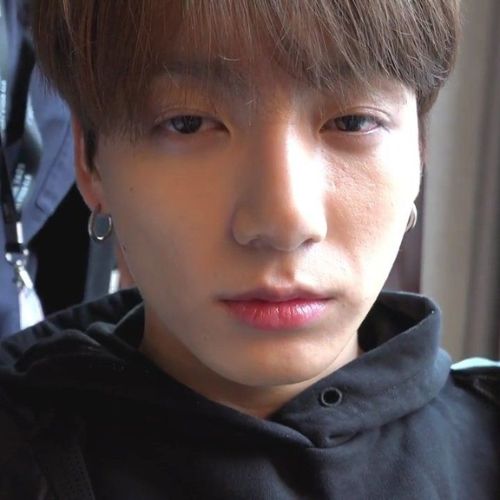 Jungkook looking cute
Looking cute seems to be a 24/7 job for Jungkook, as evident in this no-makeup photo. His face appears hydrated and glowing, radiating youthfulness and charm. This picture showcases his natural beauty and the boyish innocence that captivates fans worldwide. Without the aid of makeup, his flawless complexion and delicate features take center stage, reaffirming his status as a visual icon. Fans can't help but be captivated by his irresistibly adorable appearance.
Mask Off
In this photo, Jungkook is captured in the midst of either traveling or relaxing. The ambiguity adds an air of mystery to the image, leaving fans with the task of deciphering the context. Whether he's taking a break from his hectic schedule or exploring new places, Jungkook looks effortlessly cool without any makeup. The absence of artificial enhancements allows his natural charisma and charm to shine through. This photo showcases his ability to look captivating and fashionable in any situation.
In conclusion, Jungkook's no-makeup photos give fans a glimpse of his natural beauty and charm. From his adorable sleep time look to his intense poker face, each picture captures a unique aspect of his persona. These photos serve as a reminder that behind the glamor and fame, Jungkook is just a regular person, capable of captivating the hearts of millions with his authenticity. Whether he's on stage or off-duty, Jungkook's no-makeup photos showcase his talent, versatility, and natural magnetism.