Get ready to be taken on a musical journey through time with this captivating list of 19 nostalgic songs that define generations and evoke powerful emotions. From the iconic pop hit "Take On Me" by A-ha, to the emotional ballad "I Don't Want To Miss A Thing" by Aerosmith, and the anthemic "Wonderwall" by Oasis, this collection spans various eras and genres. These timeless songs have the incredible ability to transport listeners back in time, eliciting a flood of memories and emotions. From love and resilience to memories and self-discovery, each song on this diverse list captures the essence of a different era and resonates with listeners in their own unique way.
Nostalgic Songs That Define Generations and Evoke Powerful Emotions
Introduction to the List of Nostalgic Songs
Music has a unique ability to transport us back in time, allowing us to relive memories and experience a flood of emotions. Nostalgic songs, in particular, have a way of connecting with listeners on a deeper level, defining generations and evoking powerful emotions that linger long after the song has ended. In this comprehensive list, we will explore a collection of nostalgic songs that have left an indelible mark on music and continue to resonate with listeners across different generations.
1. 'Take On Me' by A-ha
Released in 1985, "Take On Me" by A-ha quickly became an iconic song of the 80s and continues to captivate audiences today. With its catchy synth-pop sound and memorable music video featuring a unique blend of live-action and animation, the song skyrocketed to success, reaching the top of the charts in multiple countries.
The significance of "Take On Me" lies not only in its infectious melody but also in the emotions it evokes. The song speaks to the universal desire for connection and the bravery required to pursue love. As the familiar opening notes play, listeners are transported back to the 80s, reliving memories and feeling a rush of nostalgia for a time long gone. Whether it's reminiscing about youthful romances or simply appreciating the timeless nature of the song, "Take On Me" continues to define a generation and evoke powerful emotions.
2. 'I Don't Want To Miss A Thing' by Aerosmith
In 1998, Aerosmith released "I Don't Want To Miss A Thing," a powerful ballad that became an instant classic. Written for the blockbuster film "Armageddon," the song catapulted the band to new heights of success and introduced their music to a whole new audience.
With lyrics that convey a heartfelt longing and a sweeping melody that builds to a powerful crescendo, "I Don't Want To Miss A Thing" resonates with listeners on a deep emotional level. It captures the essence of love and the fear of losing someone dear, reminding us to cherish every moment we have with our loved ones. The song's ability to evoke strong emotions has ensured its place on the list of nostalgic songs that continue to define generations.
3. 'Wonderwall' by Oasis
A defining song of the Britpop era, "Wonderwall" by Oasis has become an anthem for a generation. Released in 1995, the song features simple yet captivating guitar chords, paired with lyrics that evoke a sense of introspection and self-discovery.
With its introspective lyrics and universal themes of longing and resilience, "Wonderwall" has resonated with listeners across generations. It has become a staple at gatherings and sing-alongs, with its memorable chorus inviting a sense of camaraderie and unity. Whether belting out the lyrics in a crowd or quietly reflecting on its meaning, "Wonderwall" has cemented its place as a nostalgic song that defines a generation and elicits powerful emotions.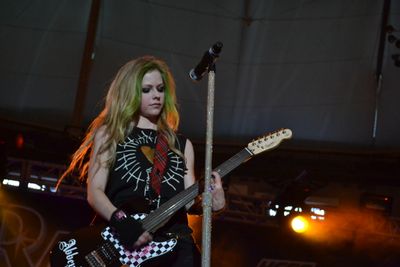 4. Songs by The Killers
The Killers are a band known for their ability to create catchy, anthemic songs that resonate with millennials. From their debut album "Hot Fuss" to their more recent offerings, The Killers have consistently produced music that captures the essence of nostalgia.
Songs like "Mr. Brightside," "Somebody Told Me," and "When You Were Young" take listeners on a journey through memories of youthful experiences and emotions. The energetic instrumentation and relatable lyrics allow listeners to revisit pivotal moments in their lives, evoking a sense of nostalgia and connection. The Killers' contribution to the genre of nostalgic songs is undeniable, as their music continues to strike a chord with listeners and define a generation.
5. Songs by Bryan Adams
Bryan Adams is a legendary artist who has gifted the world with timeless classics that evoke a sense of nostalgia and love. Songs like "Summer of '69" and "Heaven" have become anthems for listeners of all ages, transporting them back to a time when life seemed simpler and love felt palpable.
Adams' ability to capture the essence of nostalgia lies in his heartfelt lyrics and relatable themes. His music taps into the universal experiences of love, heartbreak, and longing, allowing listeners to connect with their own emotions and memories. Whether through a crowd's enthusiastic sing-along or a quiet moment of reflection, Bryan Adams' songs have the power to evoke powerful emotions and define generations.
6. Songs by Whitney Houston
Whitney Houston's voice is synonymous with power and emotion. Her songs have become timeless classics that continue to resonate with listeners across generations. From her powerful ballads like "I Will Always Love You" to her energetic hits like "I Wanna Dance with Somebody," Houston's music has left an indelible mark on the world of nostalgic songs.
Houston's impact on generations lies not only in her unparalleled vocal abilities but also in the emotional depth of her songs. Each note she sings carries with it a raw intensity, evoking feelings of love, resilience, and self-empowerment. Whether singing along to her powerful vocals or reminiscing about a moment associated with her music, Whitney Houston's songs have the power to transport listeners back in time and elicit a wide range of emotions.
7. Songs by Miley Cyrus
Miley Cyrus has undergone a remarkable transformation from her days as a Disney star to her current status as a nostalgic artist. Her music has evolved over time, reflecting her personal growth and experiences. Songs like "Party in the USA" and "Wrecking Ball" have become anthems for a generation, evoking memories and emotions associated with different stages of life.
Cyrus' ability to express vulnerability and authenticity in her music has resonated with listeners, allowing them to revisit their past experiences and embrace nostalgia. Whether it's dancing along to her infectious beats or reflecting on the lessons learned from her heartfelt ballads, Miley Cyrus' music has the power to evoke powerful emotions and transport listeners back in time.
Conclusion
Nostalgic songs hold a special place in our hearts, defining generations and resonating with listeners on a profound level. Through their melodies, lyrics, and emotional depth, these songs transport us back in time, evoking memories and eliciting powerful emotions. From classics like "Take On Me" by A-ha and "I Don't Want To Miss A Thing" by Aerosmith to iconic anthems like "Wonderwall" by Oasis, each song has its own unique ability to captivate audiences and leave a lasting impact.
In embracing nostalgia in music, we allow ourselves to connect with the past, reliving moments and emotions that have shaped us. These 19 songs are a testament to the enduring power of music and its ability to define generations. Whether we find solace in the melodies of The Killers, embrace love and longing through Bryan Adams' timeless classics, or experience the raw intensity of Whitney Houston's powerful vocals, there is a nostalgic song for everyone.
So, let us press play, close our eyes, and let these nostalgic songs envelop us in a wave of emotions, reminding us of who we were and who we have become.