In the world of music, bass singers have played a crucial role across various genres, adding depth and richness to compositions. From the smooth and velvety voice of the legendary Barry White to the viral sensation Tay Zonday, who captivated audiences with his hit "Chocolate Rain," this article explores the 20 best bass singers of all time. Among the exceptional artists mentioned is Josh Turner, known for his soulful country and gospel melodies, as well as Tim Storms, whose remarkable bass voice has made waves in the Christian music scene. Avi Kaplan, formerly of Pentatonix, has also gained recognition for his incredible vocal range as a bass singer. Additionally, the article pays tribute to Johnny Cash, Bob Bingham, George Younce, and Thurl Ravenscroft, all distinguished figures with captivating bass voices that have left an indelible mark on the music industry.
Barry White
Early Life and Career
Barry White, born Barry Eugene Carter on September 12, 1944, in Galveston, Texas, had a difficult childhood filled with poverty and hardship. Despite his challenging circumstances, he found solace in music at a young age. His deep bass voice, with its velvety smoothness, quickly set him apart from other singers. In his early years, White struggled to break into the music industry, facing numerous rejections. However, his perseverance paid off when he met producer and songwriter, Eugene Record, who recognized his talent and signed him to his record label, Unlimited Gold Records.
Impact on the Music Industry
Barry White's impact on the music industry cannot be understated. With his rich bass voice and romantic lyrics, he revolutionized the R&B and soul genres. His deep and captivating voice resonated with audiences around the world, earning him the title of "The Maestro." White's distinctive style of combining lush orchestration with soulful vocals created a genre known as "symphonic soul." His hits, such as "Can't Get Enough of Your Love, Babe" and "You're the First, the Last, My Everything," topped the charts and became timeless classics.
White's influence extended beyond his music. He became a cultural icon, symbolizing romance and sensuality. His deep, seductive voice made him the ultimate symbol of love and desire. Barry White's impact on the music industry paved the way for future artists, particularly in the R&B and soul genres, to explore their own vocal range and lyrical depth.
Signature Songs and Style
Barry White's signature songs are synonymous with romance and passion. His deep bass voice lent a unique and seductive quality to each of his tracks. "Can't Get Enough of Your Love, Babe" remains one of his most iconic songs, showcasing his smooth vocal delivery and romantic lyrics. Other notable signature songs include "You're the First, the Last, My Everything" and "Let the Music Play."
White's unique style encompassed both his vocal range and his use of orchestration. His ability to blend soulful singing with lush arrangements set him apart from other artists of his time. White's music was often characterized by a combination of melodic strings, soaring horns, and infectious rhythms, creating a harmonious backdrop for his deep and resonant voice.
Tay Zonday
Rise to Fame with 'Chocolate Rain'
Tay Zonday, whose real name is Adam Nyerere Bahner, became an overnight sensation with his viral hit "Chocolate Rain" on YouTube. Released in 2007, the song captivated audiences with its thought-provoking lyrics and Zonday's deep bass voice. The powerful combination of social commentary and unique vocal style captured the attention of millions around the world.
"Chocolate Rain" gained traction on the internet and quickly spread like wildfire, garnering millions of views within days. Zonday's deep, booming voice became instantly recognizable, and he became an internet sensation. The song's lyrics, inspired by racial and social issues, struck a chord with audiences and sparked important conversations.
Influence on Internet Culture
Tay Zonday's rise to fame with "Chocolate Rain" marked a turning point in internet culture. The song's success demonstrated the power of social media platforms in launching artists' careers. Zonday's deep bass voice and the song's catchy melody became iconic elements of internet culture, inspiring countless parodies and covers.
Beyond the song itself, Zonday's online presence and engagement with his fans set the stage for a new era of artist-fan interaction. He embraced his newfound popularity and continued to produce content online, connecting with his audience directly. This level of accessibility and authenticity resonated with fans and set a precedent for future artists navigating the digital landscape.
Beyond 'Chocolate Rain'
While "Chocolate Rain" remains Tay Zonday's most recognizable song, his talent extends far beyond that viral hit. Over the years, Zonday has continued to create music, embracing a range of genres and styles. His versatility as a bass singer has allowed him to explore different musical landscapes, showcasing the depth and richness of his voice.
Zonday has released several albums and singles since his breakthrough with "Chocolate Rain," demonstrating his commitment to his craft. Although he may forever be associated with that viral hit, Zonday's artistic journey has evolved, allowing him to reach new heights in his career and leave a lasting impact on the music industry.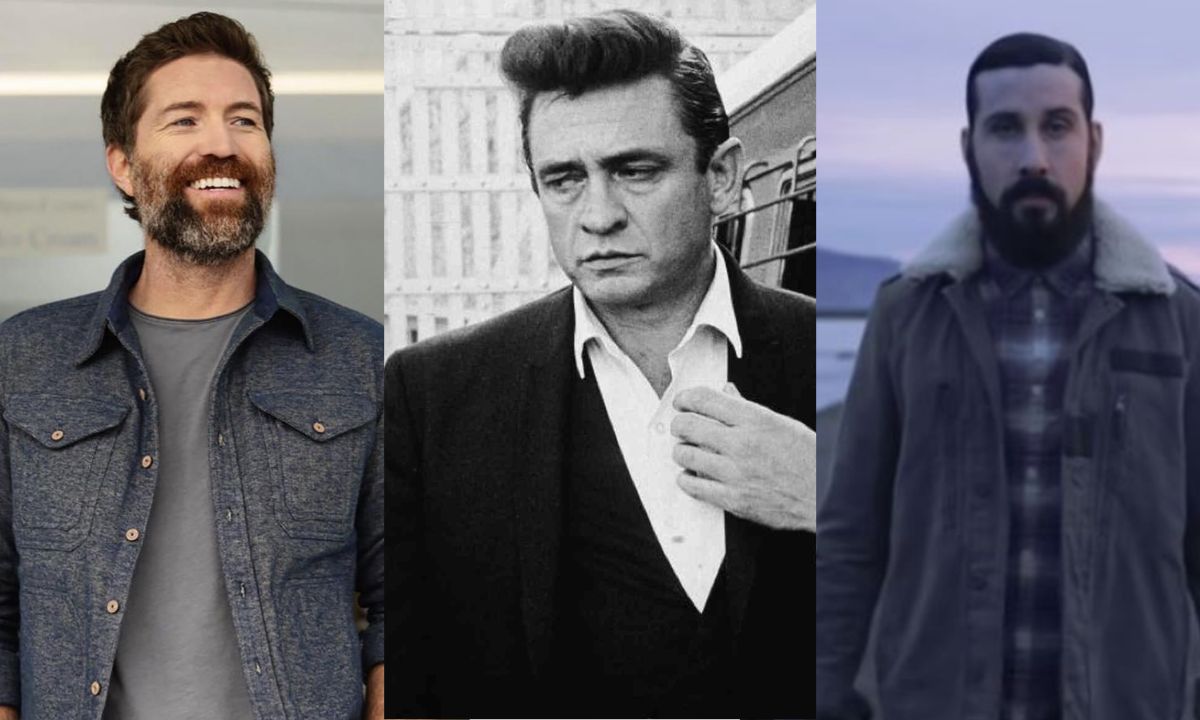 Josh Turner
Early Life and Musical Journey
Josh Turner, born Joshua Otis Turner on November 20, 1977, in Hannah, South Carolina, grew up with a deep love for country and gospel music. Influenced by his musical family, Turner began singing at a young age, showcasing his natural talent for deep, resonant vocals. His powerful and captivating voice quickly became his trademark.
Turner's musical journey gained momentum when he appeared on the Grand Ole Opry stage at the age of 16. This pivotal moment solidified his dream of pursuing a career in music. With his sights set on Nashville, Turner moved to the iconic music city after graduating from Belmont University, where he studied music.
Notable Achievements in Country and Gospel Music
Josh Turner's career in both country and gospel music has been marked by notable achievements. He released his debut album, "Long Black Train," in 2003, featuring its title track, which became an instant hit and established Turner as a rising star in country music. The album showcased his deep, resonant voice and heartfelt lyrics, earning him critical acclaim and a dedicated fanbase.
Turner's success continued with subsequent albums, such as "Your Man" and "Haywire," which produced multiple chart-topping singles. His distinctive vocal style, reminiscent of classic country legends, combined with his storytelling ability, allowed Turner to connect with audiences on a profound level.
In addition to his country music career, Turner has also been recognized for his contributions to gospel music. He released the gospel album "I Serve a Savior" in 2018, which showcased his faith and passion for the genre. The album received critical acclaim and further solidified Turner's reputation as a versatile and talented artist.
Unique Vocal Style
Josh Turner's unique vocal style, characterized by his deep, resonant voice, has set him apart in both the country and gospel music scenes. His rich, velvety tones evoke a sense of warmth and authenticity, allowing him to convey deep emotions in his performances.
Turner's vocal range and control are particularly notable. His ability to effortlessly transition between lower registers and soaring high notes demonstrates his technical prowess and adds depth to his music. Whether performing a heartfelt ballad or an upbeat country anthem, Turner's vocal style remains instantly recognizable and leaves a lasting impression on listeners.
Tim Storms
Remarkable Bass Range and Achievements
Tim Storms, born August 28, 1972, is renowned for his remarkable bass range and achievements in the music industry. His extraordinary vocal abilities have earned him the title of "World's Lowest Bass Singer" by the Guinness World Records. With a vocal range spanning over 10 octaves, Storms has pushed the boundaries of what was previously thought possible for a bass singer.
Storms' vocal range and control have allowed him to perform challenging vocal pieces with ease. His ability to hit incredibly low notes, resonating throughout concert halls, has amazed audiences worldwide. Storms' achievements in the realm of bass singing have solidified his position as one of the greatest bass singers of all time.
Importance in Christian Music
Tim Storms' talents have found a significant place in the Christian music scene. His deep bass voice and powerful performances have become synonymous with worship and praise. Storms' ability to convey emotion and reverence through his vocals has resonated with audiences, making him an important figure in Christian music.
Storms' contributions to Christian music have gone beyond his vocal abilities. He has used his platform to spread messages of faith and hope, inspiring listeners through his music. Whether performing traditional hymns or contemporary Christian songs, Storms' unique bass voice has brought a distinct and powerful element to the genre.
Contributions to Vocal Techniques
Tim Storms' exceptional bass range has not only amazed audiences but has also contributed to the advancement of vocal techniques. His vocal abilities have challenged traditional concepts of vocal range and expanded the possibilities for bass singers.
Storms' technical proficiency and understanding of vocal techniques have positioned him as an influential figure in the realm of bass singing. Singers and vocal coaches alike look to Storms as a source of inspiration and a guide for exploring the lower registers of the human voice.
Storms' contributions to vocal techniques extend beyond the realm of bass singing. His ability to control and manipulate his voice has provided valuable insights into the possibilities of vocal expression and has influenced singers across various genres.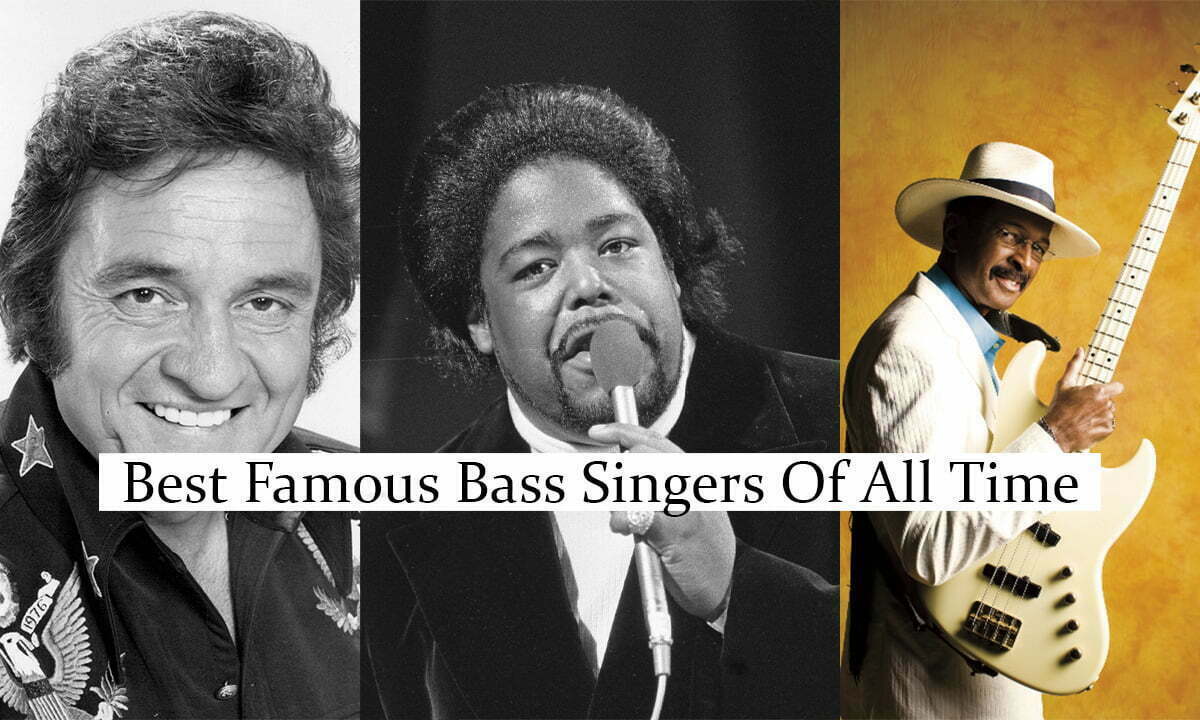 Avi Kaplan
Role in Pentatonix
Avi Kaplan, born April 17, 1989, gained widespread recognition as the bass singer of the popular a cappella group, Pentatonix. Kaplan's deep and resonant voice became a defining element of the group's signature sound. His ability to anchor harmonies and provide a solid foundation for other vocalists set him apart as a remarkable bass singer.
During his time with Pentatonix, Kaplan's contributions were invaluable. His vocal arrangements and performances added depth and complexity to the group's covers and original songs. With his steady bassline and powerful vocal presence, Kaplan's role in Pentatonix was pivotal to their success.
Transition to Solo Career
After leaving Pentatonix in 2017, Avi Kaplan embarked on a solo career, focusing on exploring his artistic abilities and musical style. His decision to pursue a solo path allowed him to further showcase his distinctive bass voice and delve into his personal musical influences.
Kaplan's solo work has captivated audiences with its introspective and soulful nature. His deep, soothing vocals continue to enchant listeners, while his lyrical prowess and poetic storytelling display a new facet of his artistry. Kaplan's transition to a solo artist has allowed him to push boundaries and establish himself as more than a talented bass singer.
Musical Style and Influences
Avi Kaplan's musical style is a fusion of folk, Americana, and country elements, reflecting his personal influences and artistic sensibilities. His deep, resonant voice lends itself naturally to these genres, evoking a rustic and soulful quality that complements his lyrical storytelling.
Kaplan's musical influences are varied and diverse. Drawing inspiration from artists such as Johnny Cash, Leonard Cohen, and Simon & Garfunkel, he creates a unique blend of old and new, encompassing traditional folk sounds with contemporary sensibilities. Kaplan's unmistakable vocal style, combined with his introspective songwriting, forms a distinctive musical identity that continues to captivate audiences.
Johnny Cash
Iconic Status as 'The Man In Black'
Johnny Cash, born J.R. Cash on February 26, 1932, in Kingsland, Arkansas, achieved legendary status as one of the most influential figures in the history of popular music. Known as "The Man In Black," Cash's deep and resonant bass-baritone voice became synonymous with authenticity and rebellion.
Cash's iconic status went beyond his music. His choice of attire, predominantly black clothing, became his signature style and represented his empathy for the less fortunate and marginalized. Cash's rebellious persona and powerful presence contributed to his lasting impact on the music industry and popular culture as a whole.
Range of Musical Styles
Johnny Cash's discography spans a wide range of musical styles, showcasing his versatility and ability to adapt to different genres. While he is best remembered for his contributions to country music, Cash also explored rock and roll, folk, gospel, and blues throughout his career.
His deep, resonant voice seamlessly transitioned between genres, making each song uniquely his own. Whether performing heartfelt ballads or gritty rockabilly tracks, Cash's captivating voice and raw emotion resonated with audiences of all backgrounds.
Impact on Social and Political Issues
Johnny Cash's impact extended beyond music to social and political issues. He used his platform to advocate for various causes, including prison reform and the rights of Native Americans. Through his music and public persona, Cash challenged societal norms and spoke out against injustice.
Cash's iconic performance at Folsom Prison in 1968 highlighted his commitment to prison reform and brought attention to the harsh conditions within the American prison system. The concert and subsequent live album became symbols of his activism and compassion for those often overlooked by society.
His unwavering stance on social and political issues solidified Johnny Cash as not only a legendary musician but also a powerful voice for change.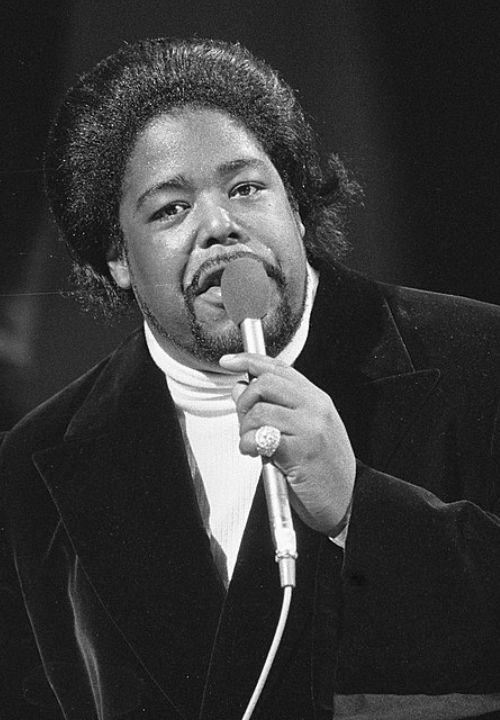 Bob Bingham
Career as a Distinguished Singer-Songwriter
Bob Bingham, born Robert Richard Bingham on November 29, 1947, in Lexington, Kentucky, established himself as a distinguished singer-songwriter with a captivating bass voice. Bingham's career spanned several decades, during which he garnered critical acclaim for his unique style and powerful performances.
Bingham's songs reflected his deep understanding of human emotions and a keen sense of storytelling. His introspective lyrics combined with his velvety bass voice created a captivating musical experience that resonated with audiences. Throughout his career, Bingham remained dedicated to his craft, producing albums that showcased his artistry and musicianship.
Notable Songs and Collaborations
Bob Bingham's discography is filled with notable songs that highlight his exceptional talent as a singer-songwriter. His deeply resonant voice brought life to tracks such as "Sexual Revolution" and "Big Talkin'," showcasing his ability to convey emotion and captivate listeners.
In addition to his solo work, Bingham collaborated with various renowned artists, adding his distinct bass vocals to their tracks. Notable collaborations include his work with Bonnie Raitt, where his deep harmonies complemented Raitt's powerful voice, creating a harmonious blend of talents.
Bingham's music and collaborations left a lasting impact on the industry, inspiring future generations of bass singers and singer-songwriters.
Legacy and Influence
Bob Bingham's legacy as a distinguished singer-songwriter endures to this day. His captivating bass voice and exceptional songwriting skills continue to inspire artists across genres. Bingham's ability to convey emotions through his vocals and craft heartfelt lyrics left an indelible mark on the music industry.
His influence extends beyond his own music to the artists he mentored and supported throughout his career. Bingham's dedication to nurturing budding talent and his commitment to supporting fellow musicians contributed to the growth and development of the industry as a whole.
Bob Bingham's legacy as a distinguished singer-songwriter and influential bass singer sets him apart as one of the best in the industry, leaving an enduring impact on the world of music.
George Younce
Financial Success in the Music Industry
George Younce, born George Emmett Younce on February 22, 1930, in Patterson, North Carolina, achieved not only artistic success but also financial success in the music industry. As a member of influential gospel quartets such as The Cathedrals and The Gospel Singing Jubilee, Younce's deep bass vocals captivated audiences and propelled him to stardom.
Younce's financial success can be attributed to his talent, dedication, and business acumen. Through his work with The Cathedrals and as a solo artist, he consistently delivered exceptional performances, attracting a loyal fanbase. Younce's financial success allowed him to establish a stable and lucrative career, solidifying his position as one of the most respected bass singers in gospel music.
Artistic Achievements
George Younce's artistic achievements in the music industry are numerous. As a member of The Cathedrals, Younce's deep bass voice added a powerful layer to the group's harmonies and became a defining element of their sound. The Cathedrals' performances, both live and recorded, showcased Younce's exceptional talent and solidified their status as one of the most influential gospel quartets of all time.
Younce's abilities extended beyond his vocals. He also possessed a keen ear for arranging and producing, contributing significantly to the success of The Cathedrals' albums. His contributions as a songwriter and musician showcased his versatility and artistic depth, further elevating his status as a well-rounded and respected artist.
Legacy and Impact
George Younce's legacy and impact on the music industry cannot be overstated. His powerful bass voice, combined with his unwavering dedication to his craft, set a new standard for excellence in gospel music. Younce's performances continue to inspire and influence aspiring bass singers, with many artists citing him as a key influence in their careers.
Beyond his artistic contributions, Younce's business acumen and financial success have left a lasting impact on the music industry. His ability to navigate the business side of the industry while maintaining artistic integrity sets an example for aspiring artists, proving that talent and business savvy can go hand in hand.
George Younce's legacy as a successful bass singer, renowned performer, and respected businessman confirms his place among the best bass singers of all time, leaving an indelible mark on gospel music and inspiring generations of musicians to come.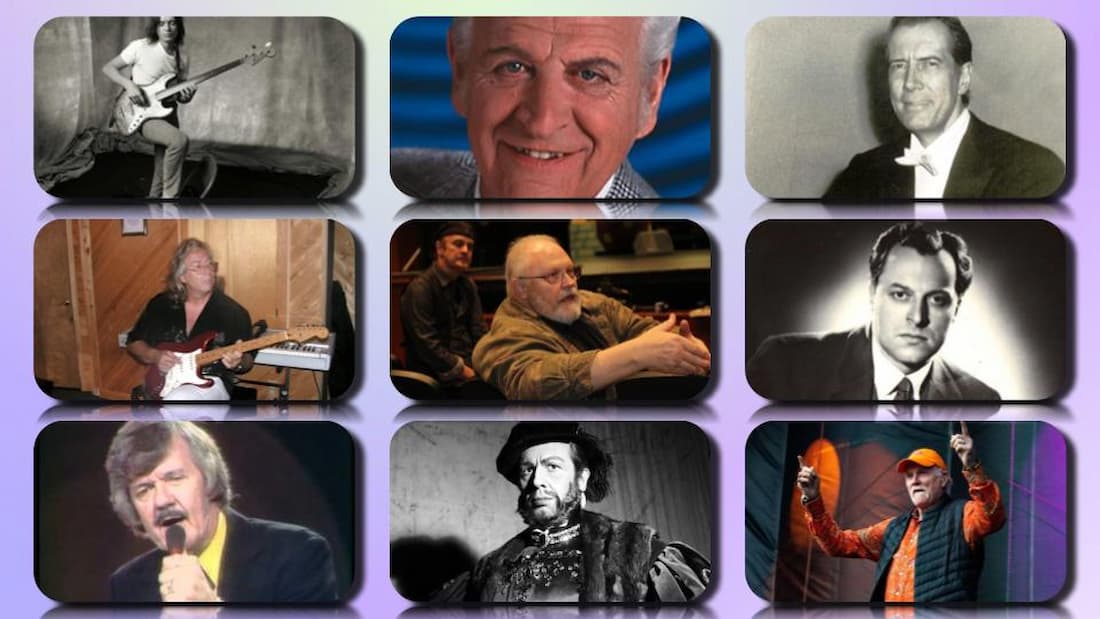 Thurl Ravenscroft
Celebrated Voice Actor and Bass Singer
Thurl Ravenscroft, born February 6, 1914, in Norfolk, Nebraska, achieved success as both a celebrated voice actor and a bass singer. His deep and resonant voice became his trademark and allowed him to excel in both fields, leaving a lasting impression on audiences.
Ravenscroft's vocal abilities led him to contribute to numerous commercial jingles and advertising campaigns. Perhaps his most iconic work was providing the voice for Tony the Tiger in the Kellogg's Frosted Flakes commercials, where his deep, booming voice brought the beloved mascot to life.
Notable Works with Disney
Thurl Ravenscroft's association with Disney brought him further recognition and acclaim. He provided the vocals for several iconic Disney characters, showcasing his versatility and range as a bass singer. Ravenscroft's deep, resonant voice graced classics such as the singing busts in Disney's "Haunted Mansion" attraction and the deep baritone lines of the popular song "Grim Grinning Ghosts."
Another notable role for Ravenscroft was his rendition of "You're a Mean One, Mr. Grinch" in the iconic animated television special "How the Grinch Stole Christmas!" His gravelly bass voice perfectly captured the essence of the character and became an enduring element of the holiday season.
Recognition and Legacy
Thurl Ravenscroft's deep bass voice and distinctive style led him to be recognized as one of the most celebrated bass singers and voice actors of his time. His contributions to the world of voice acting and music continue to resonate with audiences worldwide.
Ravenscroft's legendary status and recognition as a bass singer and voice actor have solidified his place among the best bass singers of all time. His unmistakable voice and memorable performances leave a lasting legacy in both the entertainment industry and the hearts of those who have been touched by his work.