This article takes a humorous look at some of the most popular and beloved cartoon characters of all time. From Bugs Bunny and Tom Cat to SpongeBob SquarePants and Daffy Duck, each character brings their own unique brand of comedy to the screen. Whether it's Bugs Bunny's clever one-liners or SpongeBob SquarePants' silly behavior, these characters have captivated audiences for generations. Joining the ranks are iconic characters like Mickey Mouse, Donald Duck, and Popeye, each known for their distinct personalities and comedic charm. With characters ranging from troublemaking Woody Woodpecker to the intelligent and sarcastic Garfield, there is a cartoon character for everyone's sense of humor. So sit back, relax, and prepare to laugh as you explore the top 51 funny cartoon characters and their enduring popularity.
Funny Cartoon Characters: A Comprehensive Guide
1. Bugs Bunny
Classic and beloved character
Bugs Bunny is undoubtedly one of the most iconic and beloved cartoon characters of all time. With his mischievous grin and signature carrot, Bugs Bunny has captured the hearts of audiences for decades. Created by Warner Bros. in 1940, Bugs Bunny quickly became a fan favorite with his charming personality and quick wit.
Known for his witty personality
What sets Bugs Bunny apart is his razor-sharp wit and cunning nature. Whether he's outsmarting Elmer Fudd or playing tricks on Daffy Duck, Bugs Bunny always manages to outwit his foes with clever one-liners and hilarious pranks. His ability to think on his feet and come up with witty comebacks in any situation has made him a timeless character that continues to entertain audiences of all ages.
Famous catchphrases
Bugs Bunny is famous for his catchphrases that have become part of popular culture. From "What's up, Doc?" to "Ain't I a stinker?", Bugs Bunny's clever quips and memorable lines have become synonymous with his character. These catchphrases have not only added to his comedic appeal but have also solidified his place in cartoon history.
2. Tom Cat
Silent character
In stark contrast to Bugs Bunny, Tom Cat from the classic cartoon duo Tom and Jerry is a silent character. Despite having minimal dialogue, Tom Cat's comedic antics speak volumes. His expressive face and exaggerated physical comedy make him a laugh-out-loud character that doesn't need words to make an impact.
Comedic antics
What makes Tom Cat so entertaining is his relentless pursuit of Jerry the mouse. From his failed attempts at catching Jerry to the numerous mishaps he encounters along the way, Tom Cat's comedic antics keep audiences entertained from start to finish. Whether he's getting flattened by a frying pan or falling victim to a clever trap set by Jerry, Tom Cat's misadventures never fail to elicit laughter.
Part of Tom and Jerry
Tom Cat's popularity is largely attributed to his role in the beloved cartoon series, Tom and Jerry. The dynamic between Tom and Jerry, with Jerry always managing to outsmart Tom, has made this duo one of the most enduring and beloved in cartoon history. Tom's hilarious blunders and his determination to catch Jerry add an element of slapstick comedy that has captivated audiences for generations.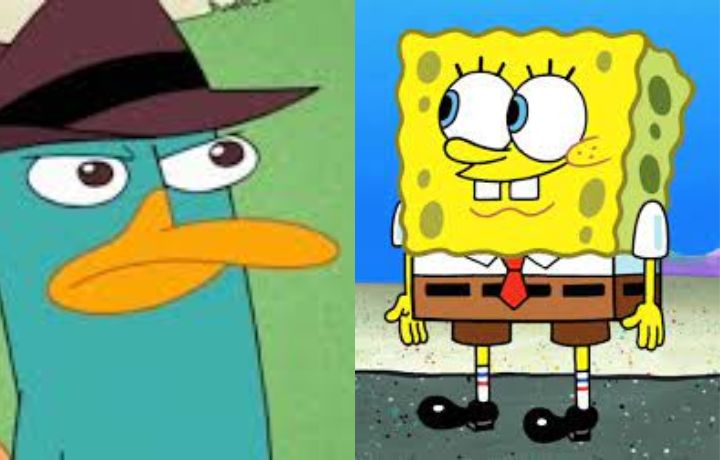 3. SpongeBob SquarePants
Lovable sea sponge
SpongeBob SquarePants has become a household name since his debut in 1999. As a lovable sea sponge, SpongeBob has won the hearts of millions with his infectious enthusiasm and childlike innocence. His unique design, with his square shape and bright yellow color, makes him instantly recognizable and endearing to fans of all ages.
Positive attitude
One of SpongeBob's defining traits is his positive attitude. No matter what challenges or setbacks he faces, SpongeBob always maintains an optimistic outlook on life. His unwavering belief in the power of friendship and his relentless pursuit of happiness make him a role model for resilience and positivity.
Silly behavior
SpongeBob's silly behavior is a major source of entertainment for fans of the show. From his hilarious karate antics to his bumbling attempts at driving, SpongeBob's childlike innocence often leads him into absurd and comical situations. His ability to find joy in the simplest things and his penchant for spontaneous singing and dancing make him a character that brings laughter wherever he goes.
4. Daffy Duck
Recognizable character
Daffy Duck is a recognizable character from the Looney Tunes franchise. With his black feathers, orange bill, and distinctive voice, Daffy Duck stands out in any crowd. Since his debut in 1937, Daffy Duck has become one of the most iconic and enduring characters in the world of cartoons.
Frenzied behavior
What sets Daffy Duck apart is his frenzied and unpredictable behavior. Whether he's scheming to get rich quick or engaging in a battle of wits with Bugs Bunny, Daffy Duck's frenetic energy and over-the-top personality make him a whirlwind of chaos and comedy. His exaggerated reactions and comical outbursts never fail to elicit laughter.
Distinctive lisp
Daffy Duck's distinctive lisp is one of his most recognizable traits. Often mispronouncing words and adding his own unique spin to dialogue, Daffy Duck's lisp adds an extra layer of humor and charm to his character. His energetic delivery and distinct vocal style have cemented his place as one of the most memorable characters in cartoon history.
5. Homer Simpson
Main character from The Simpsons
Homer Simpson is the lovable and bumbling patriarch of the Simpson family. As the main character of the long-running animated sitcom, The Simpsons, Homer has become a cultural icon. Since the show's debut in 1989, Homer Simpson has entertained audiences with his hilarious and often relatable antics.
Optimistic personality
Despite his many flaws and questionable decision-making skills, Homer Simpson maintains an unwavering optimism that resonates with viewers. Whether he's embarking on a new career, attempting to be the best father he can be, or simply enjoying a beer at Moe's Tavern, Homer's infectious enthusiasm for life makes him a character audiences can't help but root for.
Family dedication
One of Homer Simpson's most endearing qualities is his dedication to his family. Despite his occasional blunders as a husband and father, Homer's love for his wife, Marge, and their children, Bart, Lisa, and Maggie, is always evident. His willingness to go to great lengths to protect and support his family makes him a relatable and lovable character.
6. Mickey Mouse
Iconic character created by Walt Disney
Mickey Mouse is arguably one of the most iconic cartoon characters of all time. Created by Walt Disney in 1928, Mickey Mouse quickly became the face of Disney and a symbol of imagination and magic. With his round ears, red shorts, and infectious smile, Mickey Mouse is instantly recognizable to fans around the world.
Cheerful personality
What sets Mickey Mouse apart is his cheerful and optimistic personality. Whether he's facing off against his arch-nemesis, Pete, or embarking on a new adventure with his friends, Mickey's upbeat attitude and unwavering optimism make him a heartwarming character that brings joy to audiences of all ages.
Playful sense of humor
Mickey Mouse's playful sense of humor adds an extra layer of entertainment to his character. From his slapstick comedy to his clever wordplay, Mickey's humor appeals to both children and adults. His ability to find joy in even the simplest things and his mischievous nature make him a character that continues to delight audiences after nearly a century.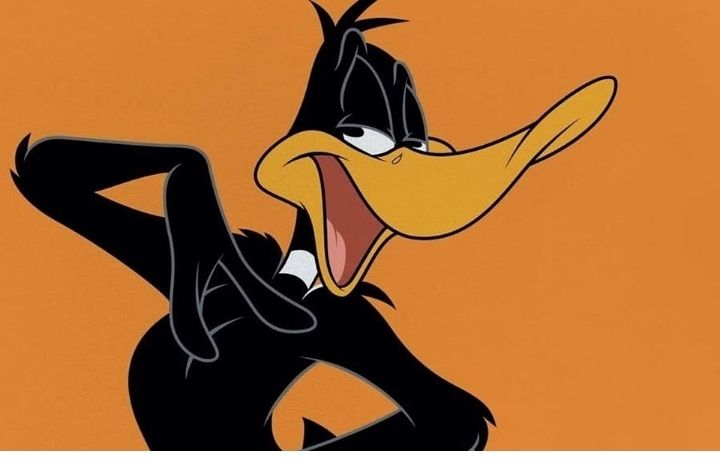 7. Donald Duck
Classic Disney character
Donald Duck is a classic Disney character that has captured the hearts of fans around the world. With his unique voice, distinct personality, and iconic sailor suit, Donald Duck is instantly recognizable and beloved by both young and old.
Distinctive voice
One of Donald Duck's most notable features is his distinctive voice. Known for his unintelligible quacking and occasional bouts of understandable speech, Donald Duck's voice has become synonymous with his character. His comedic timing and expressive delivery add an extra layer of humor to his already entertaining antics.
Short temper
Donald Duck's short temper is a recurring source of comedy in his cartoons. Whether he's getting into a heated argument or being foiled by his own temper, Donald's explosive outbursts and exaggerated reactions never fail to elicit laughter. Despite his occasional fits of rage, Donald Duck's lovable nature shines through, making him a character that audiences can't help but adore.
8. The Pink Panther
Suave and smooth-talking panther
The Pink Panther is a suave and smooth-talking panther known for his debonair style and witty charm. With his sleek pink fur and mischievous smile, the Pink Panther exudes an air of sophistication and elegance that sets him apart from other cartoon characters.
Theme music
One of the Pink Panther's defining traits is his iconic theme music. Composed by Henry Mancini, the jazzy and playful theme song has become synonymous with the Pink Panther character. From the first few notes, audiences immediately recognize the mischievous and adventurous spirit of the Pink Panther.
Detective adventures
The Pink Panther is known for his detective adventures, which often involve him outsmarting and eluding his foes. With his clever wit and quick thinking, the Pink Panther always manages to stay one step ahead. His ability to solve mysteries and navigate through complicated situations adds an element of excitement and intrigue to his character.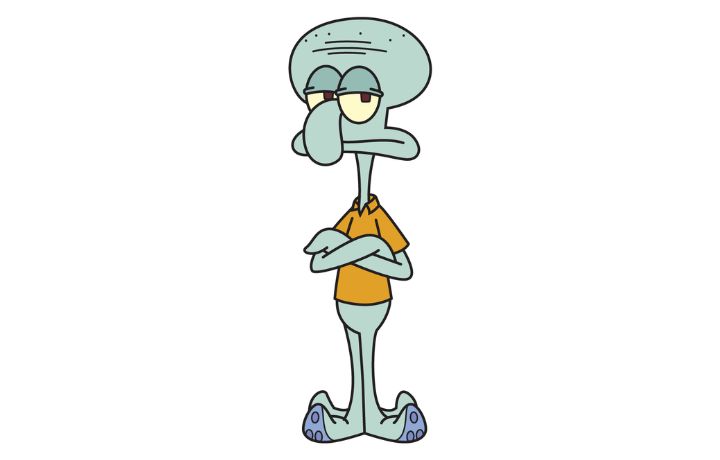 9. Woody Woodpecker
Troublemaker
Woody Woodpecker is a mischievous troublemaker known for his relentless antics and unpredictable behavior. With his distinctive laugh and insatiable appetite for mischief, Woody Woodpecker has become a beloved character that brings laughter wherever he goes.
Mischievous behavior
What sets Woody Woodpecker apart is his mischievous and unpredictable behavior. Whether he's pranking his adversaries or causing chaos with his wild antics, Woody Woodpecker's energy and enthusiasm for trouble make him a laugh-out-loud character that keeps audiences entertained from start to finish.
Distinctive laugh
One of Woody Woodpecker's most recognizable traits is his distinctive laugh. The infectious sound of his laughter has become synonymous with his character and instantly raises the spirits of anyone who hears it. Woody Woodpecker's distinctive laugh adds an extra layer of charm and hilarity to his already entertaining persona.
23. Gary
Highly intelligent pet snail
Gary is a highly intelligent pet snail from the hit show SpongeBob SquarePants. Despite his nonverbal communication, Gary's intelligence shines through in his actions and decisions, making him a unique and beloved character in the cartoon world.
From Bugs Bunny's witty personality to SpongeBob SquarePants' lovable behavior, each of these funny cartoon characters brings their own unique charm to the screen. They have become iconic figures in the world of animation, entertaining audiences with their hilarious antics and endearing personalities. Whether they're causing mischief, solving mysteries, or simply spreading laughter, these characters continue to captivate viewers of all ages. So sit back, relax, and enjoy the timeless humor of these beloved cartoons.