The article "Who Invented Music?" explores the origins of music and its evolution throughout history. It starts by discussing the oldest recorded evidence of music, dating back to the Upper Paleolithic period, and speculates that singing may have existed even earlier. Music was initially used as a means of communication and entertainment for early humans and played a crucial role in their everyday lives, especially for commemorating significant events. The article then delves into the music of ancient times, such as prehistoric music and music in Ancient Greece, highlighting the contributions of prominent figures like Pythagoras, Plato, and Aristotle to music theory. Finally, the article focuses on the profound impact of Ludwig van Beethoven on music, particularly his emphasis on instruments, music theory, musical forms, and modulation. Beethoven's contributions paved the way for the music we know today and shaped its transformative power.
What was music like before it became what we know today?
Music in ancient times was a crucial part of human life. Although there is limited recorded evidence of prehistoric music due to the lack of written records, the discovery of ancient bone flutes from the Upper Paleolithic period suggests the existence of music during that time. It is believed that early humans used music to communicate and entertain themselves. However, the purpose of composing music in ancient times was predominantly to commemorate hunting, religious rituals, and war victories. Music was an essential means of self-expression and played a significant role in defining human culture.
Prehistoric music records
As mentioned earlier, the oldest recorded evidence of music comes from the Upper Paleolithic period. Ancient bone flutes, such as the Divje Babe Flute, provide insight into the early forms of music. The Divje Babe Flute, estimated to be around 60,000 years old, was discovered in Slovenia and is considered the world's oldest flute. This flute resembles a recorder but with six holes instead of four. Historians believe that early humans used such flutes to communicate with each other. The music played on these flutes was simplistic yet carried significant meaning. Music was more than just entertainment for early humans; it was an integral part of their identity.
Music in Ancient Greece
Ancient Greece had a rich musical history that influenced the development of music theory and notation. Several notable figures, including Pythagoras, Ptolemy, and Guido d'Arezzo, made significant contributions to music during this period.
Pythagoras
Pythagoras, an influential Greek philosopher and mathematician, made groundbreaking contributions to music theory. He approached music from a mathematical perspective, breaking it down into different scales and pitches based on mathematical ratios. Pythagoras's music theory revolutionized the understanding of music, allowing for the exploration of different keys and tonalities without altering the music itself. His theories laid the foundation for future music theorists.
Ptolemy and Guido d'Arezzo
Other notable figures in ancient Greek music include Ptolemy and Guido d'Arezzo. Ptolemy, a mathematician, astronomer, and geographer, furthered the understanding of music theory, particularly in relation to the mathematical ratios of musical intervals. His work influenced the mathematical aspects of music composition.
Guido d'Arezzo, an Italian music theorist from the Middle Ages, expanded on the contributions of Pythagoras and Ptolemy. He developed the hexachord system, which facilitated music notation and the understanding of musical intervals. Guido d'Arezzo's work made music more accessible to a wider audience and aided in the development of music theory.
The music theory of ancient Greece had a profound impact on future generations, shaping the way music is understood and composed to this day.
How Beethoven changed Music
Ludwig van Beethoven, a German composer and pianist, revolutionized music during the late 18th and early 19th centuries. His contributions to music theory, composition, and instrumental emphasis transformed the way people perceived and created music.
Ludwig van Beethoven's contribution to music
Beethoven's influence on music theory and composition is immeasurable. One of his most famous compositions, "Für Elise," showcases his ability to create emotive and expressive music. This piece has become a staple in music education and a beloved composition among music enthusiasts worldwide.
Emphasis on instruments
During Beethoven's time, classical music was dominant, and there was a growing focus on the capabilities and expressiveness of instruments. While instrumental music was not new, Beethoven elevated its importance by pushing the boundaries of what could be achieved through instrumental composition. He aimed to create an immersive experience for listeners, using instruments as the primary mode of expression.
Music theory contributions
Beethoven's contributions to music theory are equally significant. His emphasis on musical forms, such as sonatas and symphonies, laid the foundation for the organization of music compositions. He also introduced the technique of modulation, which involves changing the key or tonality of a piece. Modulation added depth and emotion to music, moving away from mechanical structures and allowing for more expressive performances.
Beethoven's innovations in composition and music theory shaped the trajectory of music and laid the groundwork for future composers and musicians. He is often regarded as one of the most influential figures in music history.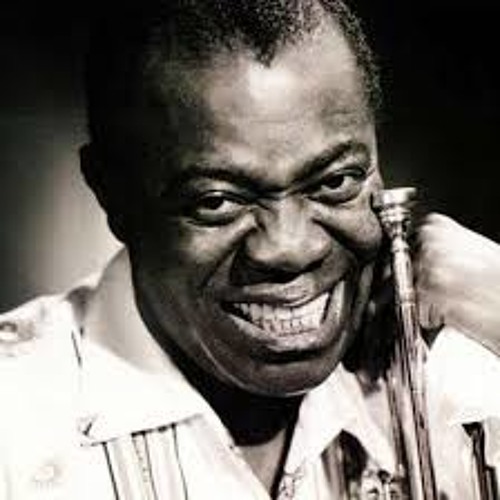 Summary
In conclusion, music has been an essential part of human life since ancient times. Prehistoric music, although not extensively recorded, played a vital role in early human culture and communication. The music of ancient Greece, influenced by figures such as Pythagoras, Ptolemy, and Guido d'Arezzo, laid the foundation for music theory and notation. Ludwig van Beethoven's contributions to music, including his emphasis on instruments and innovation in music theory, transformed the way music is perceived and created. His legacy continues to shape the music we know today.