Meet Wizkid, the iconic Nigerian singer and songwriter who has taken the Afrobeats music scene by storm. With a string of successful albums under his belt and collaborations with industry heavyweights, Wizkid has established himself as one of the most influential African artists of all time. Not only has he achieved immense success in the music industry, but he has also amassed a considerable fortune, with a net worth estimated to be around $17.8 million (N8 billion naira). His talent and hard work have not gone unnoticed, as he has been honored with numerous awards, including a Grammy in 2021. Beyond his musical achievements, Wizkid boasts an impressive collection of properties and luxury cars, showcasing his prosperity and stature. Join us as we delve into the remarkable journey of Wizkid, a true superstar.
Early Life and Career Beginnings
Introduction to Wizkid's background
Wizkid, whose real name is Ayodeji Ibrahim Balogun, was born on July 16, 1990, in Surulere, Lagos, Nigeria. Growing up in a large family, Wizkid developed a love for music from a young age. His father was a drummer and his mother a Pentecostal Christian and a worshiper in the church choir. These musical influences shaped Wizkid's passion and talent for creating melodies, which he would soon showcase to the world.
Wizkid's early passion for music
As a child, Wizkid would often entertain his family and friends with his singing and dancing skills. He was particularly drawn to R&B and hip-hop music, idolizing artists like Fela Kuti, Bob Marley, and Michael Jackson. Wizkid's natural talent for music caught the attention of those around him, and he soon became a local sensation.
Signing to Empire Mates Entertainment
In 2009, at the age of 19, Wizkid caught the attention of Nigerian music industry veteran Banky W, who signed him to his record label, Empire Mates Entertainment (EME). This was a major turning point in Wizkid's career, as it provided him with the platform and resources to further hone his skills and expand his reach. Under the guidance of Banky W, Wizkid began working on his debut album and collaborating with other EME artists.
Breakthrough Success with "Holla at Your Boy"
The release of Wizkid's debut single
In 2010, Wizkid released his debut single, "Holla at Your Boy," which instantly catapulted him into the limelight. The infectious Afrobeat tune showcased Wizkid's smooth vocals and catchy lyrics, resonating with music lovers across Nigeria and beyond. The song's vibrant music video, which showcased Wizkid's energetic dance moves, quickly went viral, further solidifying his status as a rising star.
Positive reception and chart success
"Holla at Your Boy" received widespread acclaim from music critics, who praised Wizkid's unique sound and ability to infuse Afrobeat with contemporary elements. The song's success was not limited to critical acclaim alone; it also topped various Nigerian music charts and gained significant airplay on radio stations across the country. This early chart success established Wizkid as a force to be reckoned with in the Nigerian music industry.
Establishing Wizkid as a rising star
Following the success of "Holla at Your Boy," Wizkid continued to release hit songs, such as "Tease Me/Bad Guys" and "Don't Dull," all of which showcased his versatility and ability to experiment with different musical genres. With each release, Wizkid's popularity grew exponentially, earning him a dedicated fan base both within Nigeria and internationally. The stage was set for Wizkid to ascend to even greater heights and solidify his status as a musical icon.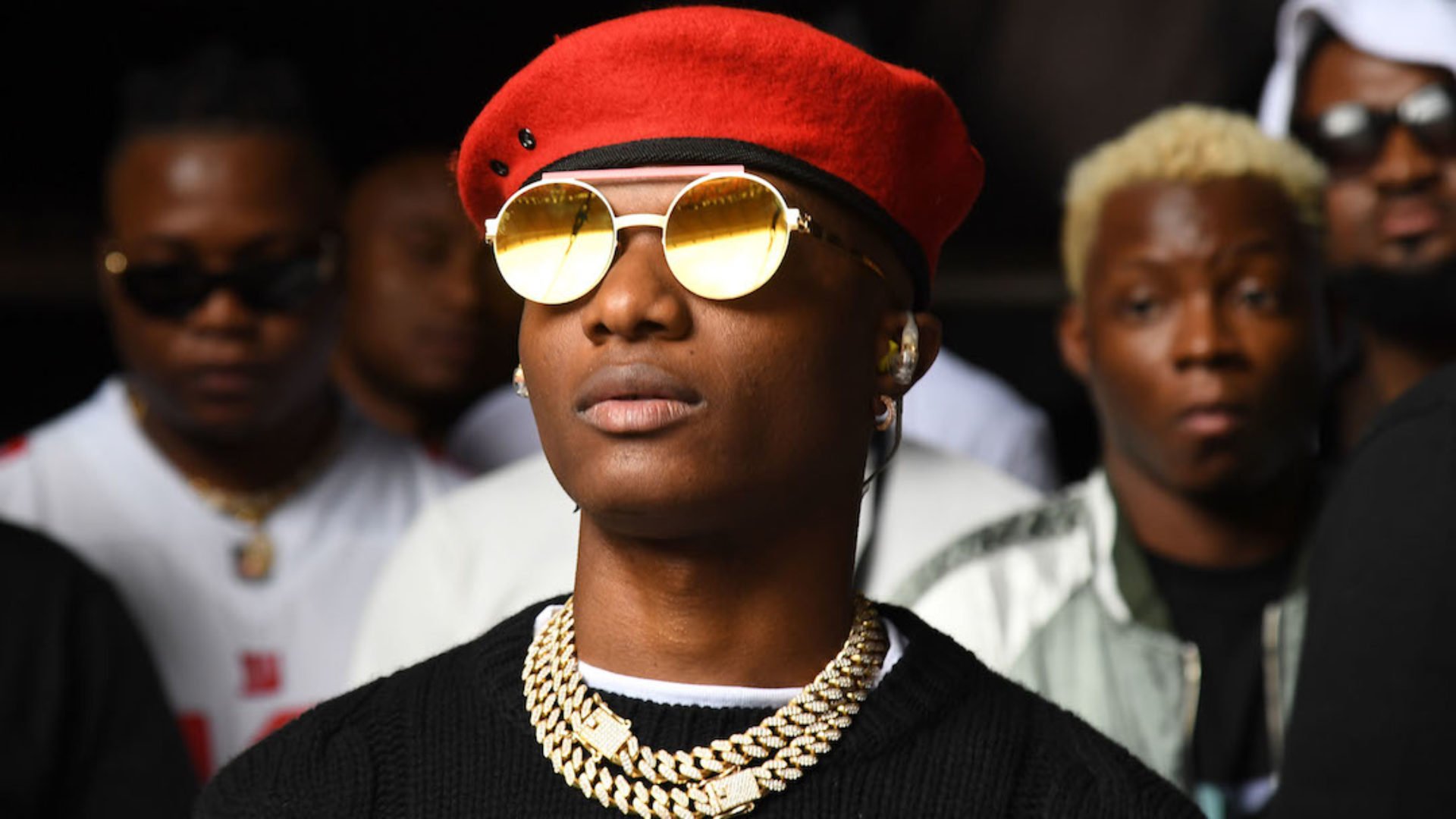 Rise to Stardom: Key Albums and Collaborations
Wizkid's major breakthrough album, "Superstar"
In 2011, Wizkid released his debut album, "Superstar," which became a game-changer for the Nigerian music industry. The album featured several chart-topping singles, including "Love My Baby" and "Pakurumo," and showcased Wizkid's ability to seamlessly blend various genres such as Afrobeats, R&B, and dancehall. "Superstar" not only established Wizkid as a solo artist but also set the stage for the global recognition he would soon receive.
Collaborations with international artists
Wizkid's talent and unique sound caught the attention of international artists, leading to collaborations with renowned musicians from across the globe. In 2016, he collaborated with Canadian rapper Drake on the hit single "One Dance," which topped charts worldwide, including the prestigious Billboard Hot 100. This collaboration propelled Wizkid into the international spotlight and introduced his music to a much broader audience.
In addition to Drake, Wizkid has also collaborated with other international stars such as Beyoncé, Skepta, and Chris Brown, further solidifying his place as a globally recognized artist. These collaborations not only reinforce Wizkid's ability to seamlessly fuse different musical styles but also showcase his commitment to pushing boundaries and elevating the presence of Afrobeat music on the global stage.
Notable collaborations within the Nigerian music industry
While Wizkid's collaborations with international artists have garnered significant attention, he has also partnered with numerous Nigerian artists, contributing to the growth and development of the Nigerian music industry as a whole. His collaborations with artists such as Tiwa Savage, Davido, and Burna Boy have not only produced chart-topping hits but have also served as a catalyst for the increasing global recognition of Nigerian music. Wizkid's willingness to collaborate and uplift his fellow Nigerian artists showcases his commitment to the growth and success of the entire industry.
International Recognition and Achievements
Growing popularity outside of Africa
Wizkid's unique sound and infectious energy quickly resonated with music lovers outside of Africa, leading to a surge in his international popularity. He gained traction in countries such as the United Kingdom, Canada, and the United States, where he performed to sold-out crowds and garnered praise from international media outlets. Wizkid's ability to connect with audiences across the globe is a testament to the universality of his music and the cultural impact of Afrobeats.
Performance at prominent music festivals
Wizkid's rise to international stardom was further solidified by his electrifying performances at prominent music festivals. He graced the stages of renowned festivals such as Coachella, Wireless Festival, and Afro Nation, captivating audiences with his energetic stage presence and charismatic performances. These festival appearances not only highlighted Wizkid's talent as a live performer but also exposed his music to a diverse and global audience.
Award wins and nominations
Over the course of his career, Wizkid has received numerous accolades and recognition for his contributions to the music industry. He has won several awards, including multiple BET Awards, MTV Africa Music Awards, and MOBO Awards. These accolades not only showcase Wizkid's talent and impact within the industry but also highlight the recognition he has received from his peers and the broader music community.
Wizkid's historic Grammy win
In 2021, Wizkid made history by becoming the first Nigerian artist to win a Grammy Award. His collaboration with Beyoncé on the song "Brown Skin Girl" won the award for Best Music Video at the 63rd Annual Grammy Awards. This milestone achievement not only solidified Wizkid's status as a global trailblazer but also served as a pivotal moment for African music on the world stage.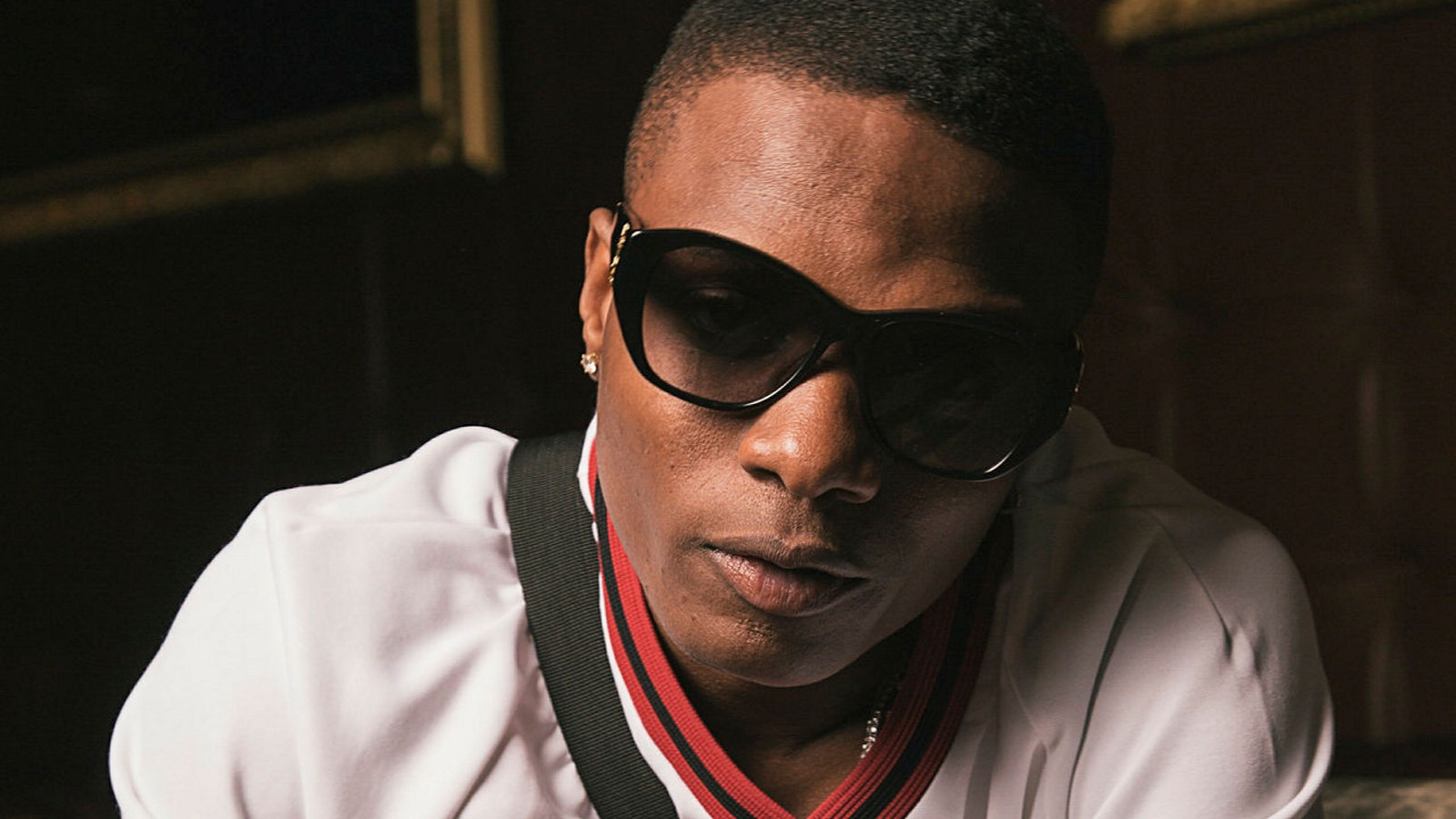 Influence and Legacy
Wizkid's impact on the Afrobeats genre
Wizkid's contributions to the Afrobeats genre cannot be overstated. His unique sound, blending Afrobeat rhythms with contemporary elements, has served as an inspiration for countless artists and has played a significant role in shaping the evolution of Afrobeats. Wizkid's ability to fuse different genres seamlessly has opened doors for other artists to experiment and push the boundaries of African music, leading to its increased global recognition and acceptance.
The rise of Nigerian artists in global music
Wizkid's success has paved the way for other Nigerian artists to gain recognition on the international stage. His achievements have inspired a new generation of musicians to pursue their dreams and have demonstrated that Nigerian talent can compete on a global scale. The rise of artists such as Davido, Burna Boy, and Tiwa Savage can, in part, be attributed to the path paved by Wizkid, solidifying his influence on the Nigerian music industry and beyond.
Inspiring a new generation of musicians
Wizkid's impact extends beyond his music; he has served as a source of inspiration for aspiring musicians and creatives. His journey from a young boy with a passion for music to an internationally recognized star is a testament to the power of perseverance and the pursuit of one's dreams. Wizkid's success story has encouraged countless individuals to embrace their talents and work hard to achieve their goals.
Business Ventures and Investments
Wizkid's entrepreneurial activities
While primarily known for his music, Wizkid has also ventured into various business endeavors. He has invested in fashion, launching his own clothing line called "Starboy" and collaborating with popular brands such as Nike. Through these ventures, Wizkid has not only expanded his brand but has also tapped into the commercial side of the industry, further solidifying his position as a multifaceted artist and entrepreneur.
Ownership of Starboy Entertainment
In addition to his personal ventures, Wizkid is the founder and CEO of Starboy Entertainment, a record label and entertainment company. Starboy Entertainment has signed and nurtured emerging talent, providing a platform for them to showcase their artistry. This investment in the future of Nigerian music demonstrates Wizkid's commitment to uplifting the industry and supporting the next generation of artists.
Investments in real estate and luxury cars
As his success grew, Wizkid wisely invested in real estate, acquiring several properties in Nigeria and abroad. These investments have not only provided him with a sense of security but have also been instrumental in growing his net worth. Additionally, Wizkid has indulged in his love for luxury cars, acquiring a collection that includes prestigious brands such as Bentley, Lamborghini, and Rolls-Royce.
Net Worth and Philanthropy
Estimating Wizkid's net worth
Wizkid's success in the music industry, combined with his various business ventures and investments, has contributed to his substantial net worth. As of now, his net worth is estimated to be around $17.8 million (N8 billion naira). This financial prosperity is a testament to Wizkid's hard work, talent, and ability to capitalize on opportunities within and beyond the music industry.
Philanthropic initiatives and charitable contributions
Despite his financial success, Wizkid remains committed to giving back to his community and making a positive impact on society. He actively participates in philanthropic initiatives and has made substantial charitable contributions to causes such as education and healthcare. Wizkid's philanthropy showcases his gratitude for his success and his desire to uplift others.
Personal Life and Relationships
Wizkid's private life away from the spotlight
While Wizkid is a public figure, he has managed to keep certain aspects of his personal life away from the spotlight. He takes great care to protect the privacy of his loved ones, including his children, and seldom shares details about his personal relationships or family life in interviews or on social media. This intentional separation between his public and private personas allows Wizkid to maintain a sense of normalcy and preserve personal boundaries.
His children and co-parenting
Wizkid is a father to three sons from different mothers. Despite the complexities that can arise from co-parenting, Wizkid has shown a commitment to being actively involved in his children's lives. He has often expressed his love and affection for his children through social media posts and has been seen spending quality time with them. Wizkid's dedication to his role as a father demonstrates the importance he places on family.
Romantic relationships and controversies
Wizkid's romantic relationships have occasionally made headlines, with rumors and speculation surrounding his love life. However, he has maintained a level of privacy regarding his relationships and has chosen not to publicly discuss or confirm the details of his personal affairs. Wizkid's ability to navigate the complexities of fame and maintain a level of privacy has allowed him to focus on his craft and personal growth.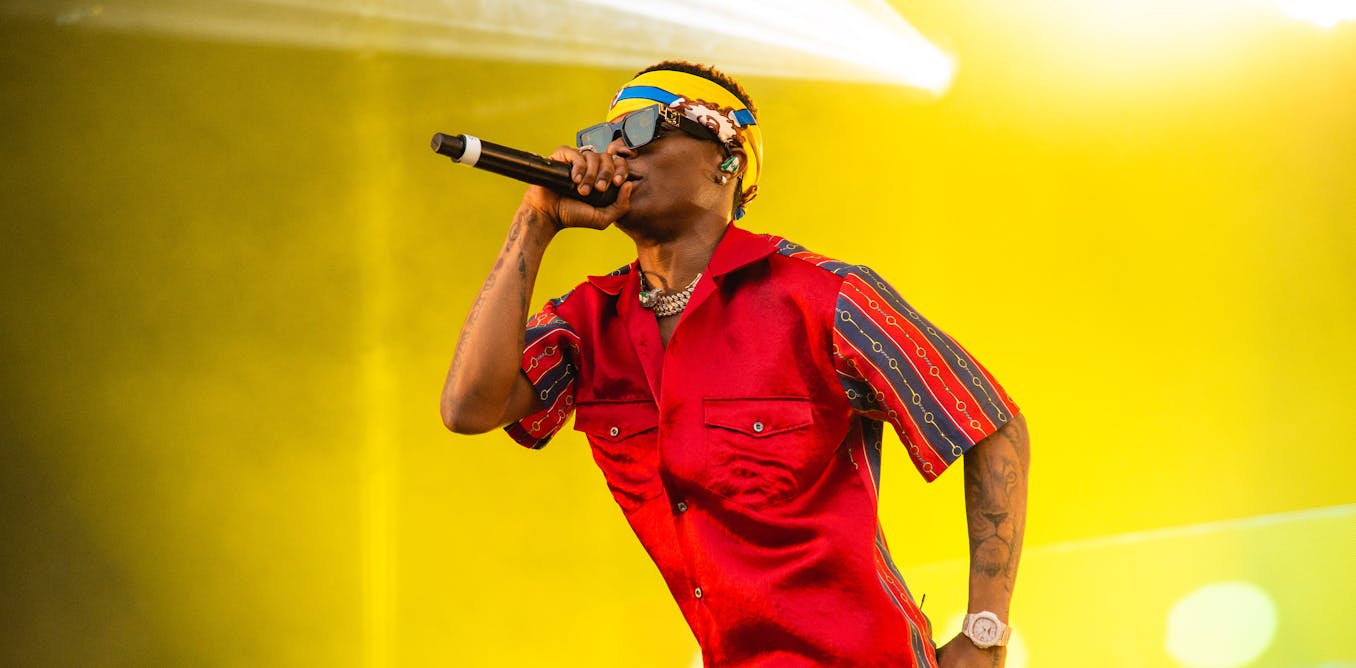 Critical Reception and Fan Base
Reviews of Wizkid's music and artistic growth
Wizkid's music has been met with critical acclaim throughout his career. Reviewers have commended his ability to infuse Afrobeat rhythms with contemporary influences, creating a unique and captivating sound. Over the years, Wizkid's growth as an artist has been evident in his lyrics, vocals, and overall musicality, further solidifying his status as a leading figure in the Nigerian music industry and beyond.
Devoted fanbase and social media presence
Wizkid has amassed a devoted fan base that spans across the globe. His fans, known as "Wizkid FC" (Fan Club), are highly supportive and actively engage with his music and social media content. Wizkid's strong social media presence has allowed him to connect with his fans on a personal level, sharing glimpses of his life and career. Through his interactions with fans, Wizkid has cultivated a genuine and loyal following that continues to grow with each passing day.
Future Projects and Collaborations
Upcoming album releases and singles
Fans eagerly anticipate Wizkid's future projects, with each release generating excitement and anticipation. Wizkid has hinted at new album releases and has been consistently dropping singles to keep his fan base engaged and entertained. As one of Africa's most influential artists, Wizkid's upcoming projects are sure to push boundaries and captivate audiences worldwide.
Exciting collaborations to anticipate
Wizkid's track record of successful collaborations with both local and international artists has fans eagerly awaiting future joint ventures. With his impressive list of collaborations already under his belt, the possibilities for future collaborations are endless. Wizkid's ability to seamlessly blend his sound with artists from various genres ensures that each collaboration is a unique and memorable musical experience.
In conclusion, Wizkid's journey from a musical prodigy in Nigeria to a global superstar is a testament to his passion, creativity, and groundbreaking talent. His influence on the Afrobeats genre and the rise of Nigerian artists in global music cannot be overstated. With numerous achievements, a growing net worth, and a dedicated fan base, Wizkid continues to push boundaries, inspire, and shape the future of African music. As fans eagerly anticipate his future projects and collaborations, Wizkid's star will undoubtedly continue to rise, solidifying his position as one of the most influential African artists of all time.